Upwork is a popular platform for freelancers to find work and for businesses to connect with skilled professionals for various projects. However, to fully benefit from your freelance endeavors on Upwork, it's essential to understand the payment methods available and how to minimize fees. In this comprehensive guide, we'll walk you through the steps of getting paid on Upwork and explore different payment options, including using a multi-currency account from Wise Business to optimize your earnings.
Step by Step: How to Get Payments from Upwork
Connect a Payment Method on Upwork:
To receive payments from Upwork, you need to select and connect a payment method. Here's how:
Log into your Upwork account.
Navigate to "Settings" and click on "Get Paid."
Choose "Add Method."
Select your preferred payment method.
Follow the prompts to enter the required information for your chosen payment method.
Create a Payment Schedule:
Setting up a regular payment schedule can simplify the process, especially if you work on Upwork regularly. Upwork offers various payment schedules:
Quarterly (last Monday of each quarter)
Monthly (last Wednesday of each month)
Twice per month (1st and 3rd Wednesday of each month)
Weekly (every Wednesday)
Your earnings will be automatically transferred to your connected payment method as long as you meet the minimum withdrawal amount specified in your Upwork account settings. You can adjust the minimum withdrawal amount, but the standard is set at $100 USD. However, there's no minimum payment amount as long as your account balance covers any applicable fees.
If you don't meet the minimum withdrawal amount, Upwork will either allow manual withdrawals or automatically transfer your funds every 180 days.
Withdraw Payments Manually:
If you prefer not to use an automated payment schedule or if you don't meet the minimum payment amount, you can opt for manual withdrawals. Follow these steps:
Log into your Upwork account.
Go to "Settings" and click on "Get Paid."
Select "Get Paid Now."
Choose the amount you want to withdraw.
Confirm the withdrawal by clicking "Get Paid Now."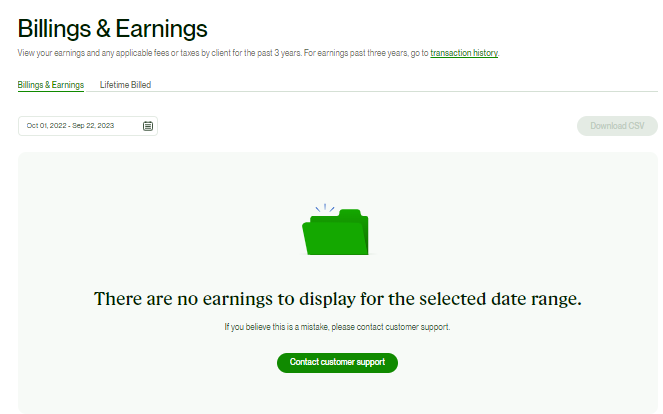 Payment Methods on Upwork
Upwork offers several payment options for freelancers based on their preferences and the currencies they want to withdraw. Common choices include:
Direct to US Bank (ACH):
This method allows you to have your earnings deposited in USD to your regular bank account with no Upwork fees, provided you're transferring USD to a linked USD account. It takes 2 – 5 days for funds to reach your bank.
Instant Pay for US Freelancers:
If you need your money quickly, you can use Instant Pay with a debit card. There is a small fee, but your funds become available much faster. This option is available to Visa and Mastercard users.
PayPal:
PayPal is a widely used payment option. You can link your PayPal account to Upwork for easy withdrawals. However, keep in mind that PayPal may have its own fees.
Direct to Local Bank or Multi-Currency Account:
Upwork allows you to withdraw funds to local bank accounts in over 80 countries. You can also use a multi-currency account to receive payments in USD and convert them to other currencies. Be aware that additional fees, including exchange rate markups, may apply.
US Dollar Wire Transfer:
This option is available for international freelancers who want to receive payments in USD. There is a $30 USD fee, and other charges, such as exchange rate markups, may apply.
How Long Does it Take to Get Payments from Upwork?
The time it takes to receive payments on Upwork depends on the chosen payment method:
ACH payments take 2 – 5 days.
Instant Pay provides quick access to funds.
PayPal and direct bank transfers may vary depending on your location and bank processing times.
Wire transfers may take longer due to international banking procedures.
Conclusion:
Getting paid on Upwork is a crucial aspect of freelancing on the platform. By understanding the payment methods, fees, and payment schedules available, you can optimize your earnings and ensure a seamless payment process. Remember to communicate effectively with your clients, deliver quality work, and stay informed about your tax obligations to make the most out of your freelance journey on Upwork.
Do You Have to Pay Taxes for Upwork Payments?
Yes, freelancers must handle their tax obligations as Upwork doesn't withhold taxes. Keep records of your income and expenses and consider consulting a tax professional for compliance.
Which Payment Method Should You Use?
Your choice depends on factors like location, currency preference, and speed of access. Assess the pros and cons of each option to align with your financial goals and convenience.
Can I get paid in a currency different from USD on Upwork?
Yes, you can select your preferred currency for payments.
Can I change my payment method on Upwork after setting it up?
Yes, you can update your payment method in your settings.
What happens if I don't meet the minimum withdrawal amount on Upwork?
Upwork may allow manual withdrawals or auto-transfers every 180 days.